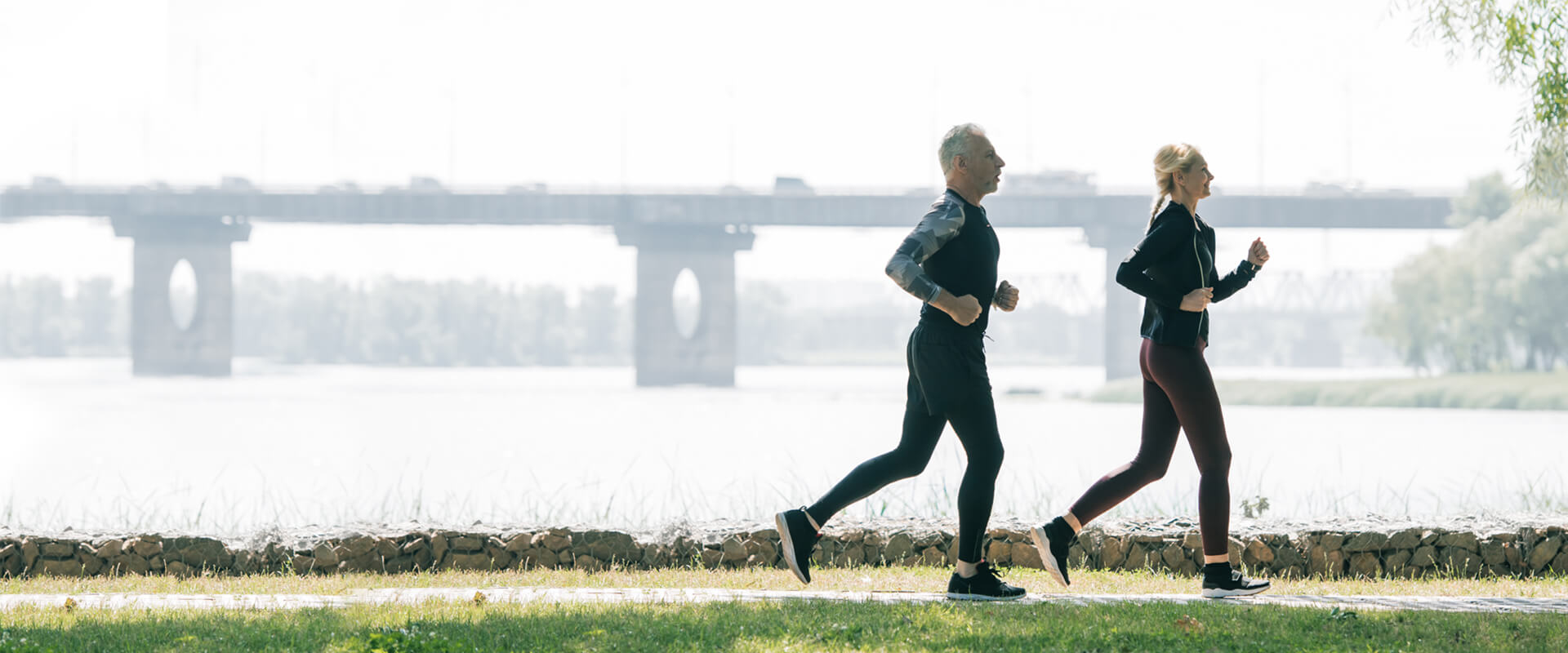 International Sport and Culture Association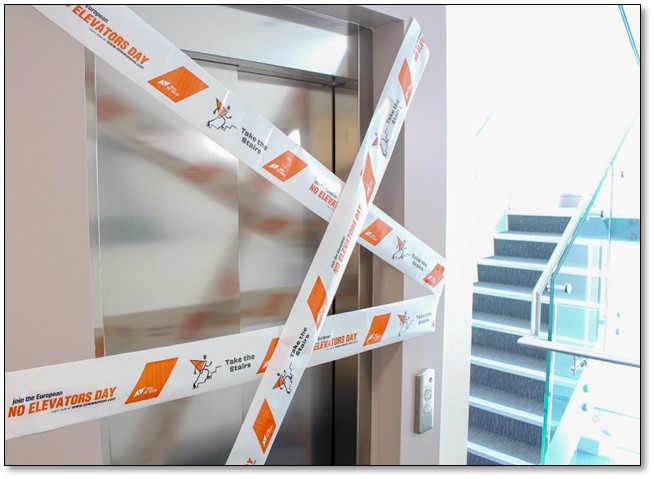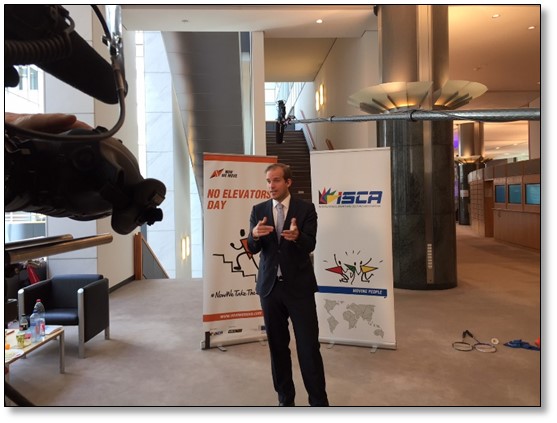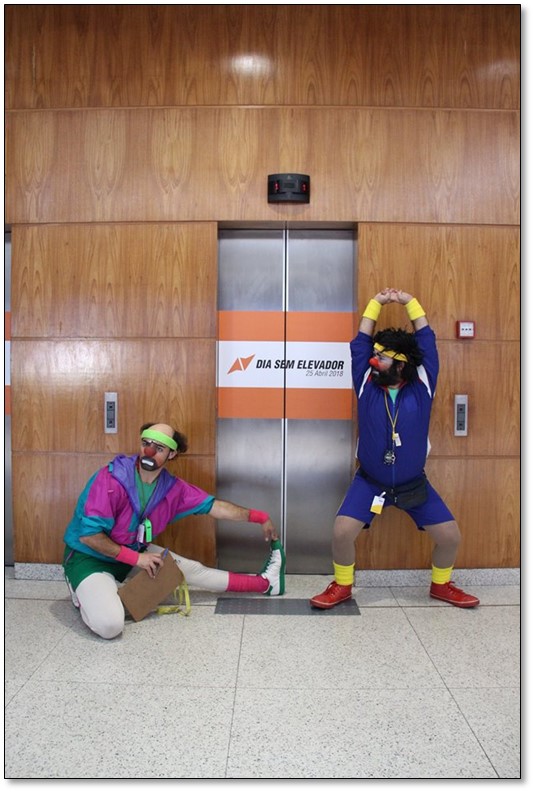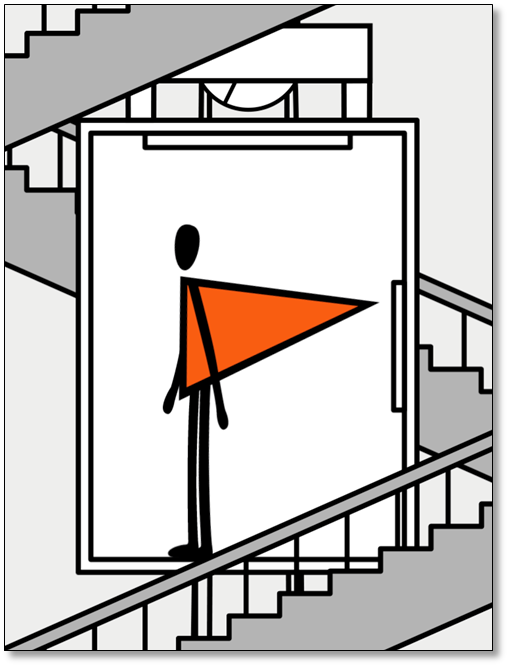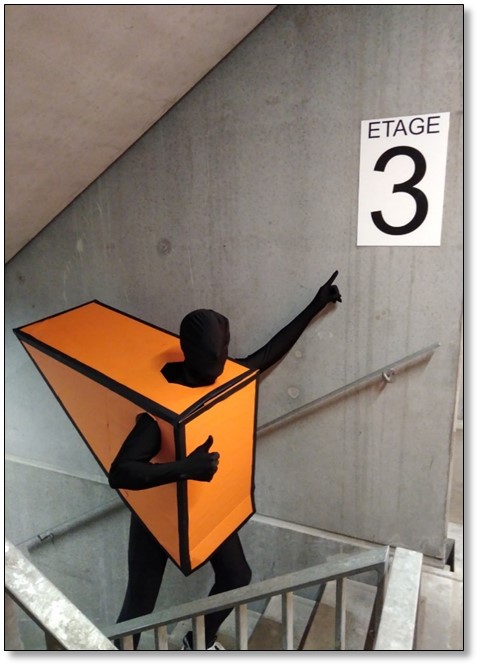 No Elevators Day
No Elevators Day is always happening on the last Wednesday in April. It all started in 2015 and immediately became a big success. In 2018 the campaign crossed the boundaries of Europe and No Elevators Day became a global initiative with events in over 30 countries on 4 continents, reaching millions of people with our message of a healthy and active lifestyle by taking the stairs.
This happens with the help of our international network of partners who support the initiative and make it a global success.
The initiative aims at raising awareness about the health benefits of taking the stairs and an active lifestyle. We are constantly growing and have had last years flag ship events in the European Parliament (please see youtube link).
Because small steps make big differences!
Effekten
In our modern societies, technology has made it easier for us to stand still. Health problems caused by sedentary behaviour are now making us rethink that the way we spend our days needs to change. And that it is up to us to find new active ways of living.
No Elevators Day is part of the solution to this inactivity crisis. Taking the stairs is a simple but effective way to incorporate physical activity and movement in your everyday routine. Be it in the office or on the way to or from work. Wherever people choose the stairs over the elevator and escalator movement wins and blood starts circulating, stress gets reduced, muscles get toned, endorphins are released and the results satisfy employers: You are more time efficient and faster by choosing the stairs over the elevators and additionally you have less sick days and are less prone to suffer from burnouts or other mental stress.
International Sport and Culture Association
Placering: 6
Antal ansatte: 15
Firma adresse: Vestervoldgade 100
Region: Hovedstaden
Website: http://isca-web.org